Airs April 15th, 2016
Lebanon, a country torn by over two decades of war has found a way to escape the political, social, and economic instability through a growing epidemic; cosmetic enhancements and plastic surgery. A whopping 1.5 million procedures are done annually in a country whose population does not exceed 4.2 million people. Copy.Cut. Paste explores this phenomenon as it impacts generations of Beiruti women.
About the Director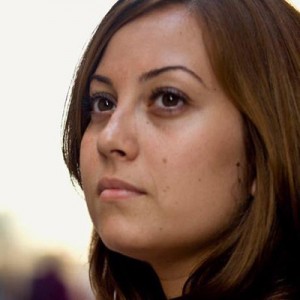 Cynthia Ghazali is a Lebanese-American documentary filmmaker and journalist. Prior to moving to the States in 1999, she lived in Lebanon and Jordan, during which she attended an international French school. In 2011, she graduated from New York University with a Master's in Journalism with a concentration in News and Documentary film-making. During the program, Cynthia earned a grant from the National Academy of Television Arts and Sciences to work on her film, Copy .Cut. Paste. She also reported and wrote a variety of stories for the NYU "News Doc" website as well as stories for the New York Daily News website through an internship program. After graduating, Cynthia interned for The Toy Book and The Licensing Book magazines, writing about the latest innovations in toys. Cynthia is currently working as a copywriter for Verisk Analytics, a leading source of information about risk. She is fluent in Arabic, French, and Spanish.