Airs April 8th, 2016
Most people probably have a rough idea that censorship does exist in China, but they don't know that it could be as severe as this — many films, especially non-fiction films and independent films, cannot be distributed through public channels in China.
But this doesn't prevent Chinese filmmakers from making their films. And to pair good films with their Chinese audiences, underground cinema screening clubs pop up. As these organizations grow, they have been struggling on a daily basis. They are constantly short of funding, watched and harassed by the police, or even shut down by the authorities in the worst cases.
When You Can't See The Film shows the difficulties faced by Chinese indie filmmakers, and tell the story of growing communities built around indie film subculture in China. It also explores why watching those films is important and what these film clubs mean to the Chinese audiences.
About the Director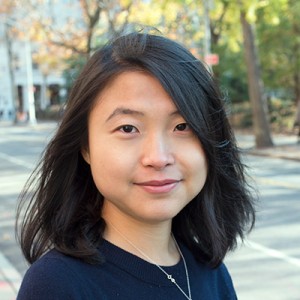 Born and raised in China, Yijun came to New York City and finished her Master's Degree in 2014, specializing in news and documentary. She's passionate about showing the transformation China is going through now, and she tries to present the hidden stories through her lens. Yijun has produced videos for New York Times Local East Village, NBC News Digital, Yahoo Mexico, etc. She is currently based in New York City.
Contact the director: heyijunrose@gmail.com